SITE LAST UPDATED - 2nd June.
Finding us - Type in Standlake Arena on Google maps is easiest.
For Sat nav - OX29 7PR will get you to the industrial estate just over the road from us.
2018 final Championship Points
Full 2019 Race Dates & Fixture List
2019 REGISTRATIONS - To make things easier at the first couple of meetings will racers please try to do registration renewals before the day.
Click to download the Application form for 2019
Print it out (with your printer set to Duplex / double sided printing)
Fill in the form and send it to the address on the form, or scan your filled in form and send it to Keith via email.
Payment - either enclose a cheque with your returned form or pay when you pick up your Licence from race control.
As long as you can get a filled in form back to us we will be able to fill in your licence ready for you to collect.
You'll then just have to pick your licence up from race control on race day and pay the fee if you've not done so.
STANDLAKE ARENA - Facebook
STANDLAKE ARENA - Ladies Bangers at Standlake Facebook
PLEASE - Will all Racers/Spectators attending race meetings at Standlake Arena respect our neighbours and drive carefully through surrounding villages.
Many thanks to Kewy Signs (Jason) for providing the posters for our meetings in 2019.
COMING UP:
Sunday 9th June - Racing returns next Sunday with the return of 4x4 bangers at Standlake - after entertaining last year they are back this year with a slight tweak to build (back 2 basics build now) so hoping for some good action on track. It will be a double dose of contact action on the day as Under 1800cc (non-mondeo) national bangers are back for the second outing of their 4 meeting mini series. Non-contact supports on the day will be Juniors, 1600 Prod Rods, Drift Rods, Prod A and Hot Rods ensuring a full programme to keep you going. Make a date, first race gets on track at 11.30am.
Sunday 23rd June - As the season continues at a frenetic pace, 1800cc Street Bangers return to the Oxford Oval for the best pairs event for both the gents and the ladies.
After the success of the World Cup meeting last year best pairs returns this year albeit without the World Cup theme (there will be a Euros meeting next year though) - any pairs donning team colours will get bonus points.
Support formulas are led by the ever popular F2 Stox - with great turnouts this year, comradery in the pits and the driver testing concrete surface Standlake really is the place to race for this exciting formula.
Juniors will be in action also along with 1600 Prod Rods, Prod A, Drift Rods & Super Drifts. Put it in your diary, flag drops 11.30am.
LEARN 2 DRIFT at Standlake Arena - one of the fastest growing Motor Sport thrills in the UK.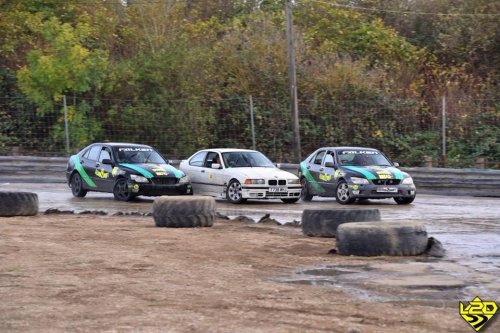 Saturday 30th June - Is the next Public Drift days where members of the public can bring their own cars for a Drift on the watered track. Everyone has a lot of fun and Drifters get loads of track time for their money. Quite a few Standlake Arena racers are now turning up at these events for an extra buzz. Anyone with a rear wheel drive car can attend these Public days even cars that are on the road, just remember though it's you driving and down to you whether you get round or tangle with the armco barrier.
Check out Standlake Drift Practice Days on Facebook
Saturday 6th July is the next scheduled academy training day, either a morning session or afternoon session. Click hear at Learn2Drift.com to book your ticket for the next thrill experience. Andy and his professional team will guide you through the session.

STANDLAKE ARENA ADMISSION (Race meetings)
All meetings are open for public spectating with free trackside parking (need to be early at busy meetings)
Please note - We don't do pre booked tickets and do not have card payment facilities. Cash at the gate on arrival.
Admission prices for 2019:
All Racers - £10
Spectators - £15
OAP's / Youngsters aged 10 to 16 - £10
Accompanied Children under 10 years old - Free
Concessions - £10
Family ticket - 2 x Adults + 2 x 10 - 16 year olds = £40
Parking - Free
Dogs are welcome, on a lead. But, please clear up behind them.
Gates open 8am, first race 11.30am, meetings can finish anytime between 4.30 - 6pm.
STREET BANGERS - Everyone welcome. cars up to 1800cc, Rules are here. All racers in the Street Bangers have to take out registration with us, just a form to fill in and if you want the registration can be paid in £10 installments, so it's no more expensive than a day ticket and you'll have your Competition Licence / Log Book. If you've not yet raced the Street Bangers at Standlake then come and give it a go. You'll enjoy it, that's why we get such great turnouts in the class.
National Bangers - Please ensure Bangers are built to Standlake Arena rules or ORCi rules. Overbuilt Bangers are not welcome at Standlake Arena or any other track in the country.
Some racers, including some Standlake racers think they can do what they like between the front & rear wheels. Not so, this rule was changed in 2006 and since then our rules have been more or less in line with ORCi build rules. Only the drivers door and drivers floorpan may be welded/strengthened, nothing else.
Standlake Arena prides itself on being one of the few tracks left in the country which still provides 'Old School' Unlimited Banger racing. To preserve this overbuilt or welded cars will be turned away. Let's have some great meetings, keep it real, and remember what Banger racing is all about - fun.
CONTACT US: Click this link Standlake Arena to Email me.
Alternatively phone me on 01993 851002.
Mobile 07720372842
Check out this short film all about the racing at Standlake Arena: http://www.twitney.co.uk/player.php?id=1046 Thanks to Rik Mellis and the twitney website.